KidsPlay Hexagon Kühtai
Fun and action in the new snow playground of Schneestern
Half-pipe slides, snowskates, airbags and much more enthused children and teenagers between the ages of 3 and 13 in the first Kühtaier snow castle the winter season 2018/2019.
12 stations on a surface of 20 by 20 meters and a height of 3 meters waited for children from 3 years directly opposite the Gaiskogellift in Kühtai.
The unique KidsPlay Hexagon Kühtai was built by Schneestern, who was also responsible for the construction of the KPark Kühtai.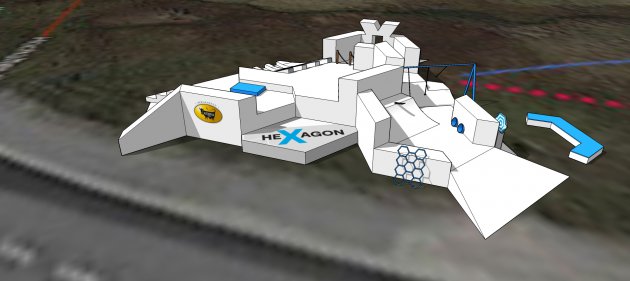 More than a snow castle
The KidsPlay Hexagon Kühtai sets itself apart from classic "snowlocks" with lots of additional action. While in the snow castle often the first thought is: "girls may only be princesses and every boy is automatically a knight", there is no role allocation, but only one thing: lots of variety, action and fun! The Schneestern crew finds a clear access here: "The topic is in our DNA and therefore children in the Hexagon find no dragons, bears or butterflies, but half-pipe slides, snowskates, airbags and much more."