The story of the Kühtai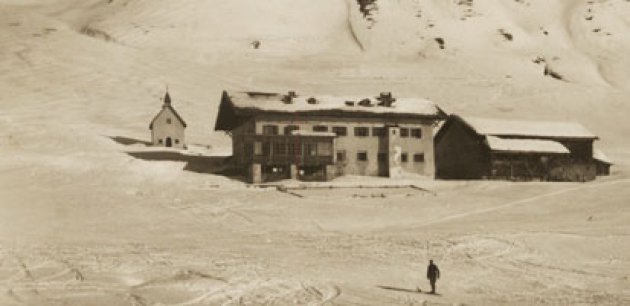 Already in 1280 the Kühtai in Urbar (land tax book) of the Counts of Tirol was first mentioned as "Chutay". Emperor Maximilian I acquired in 1497 the right to hunt in Kühtai. Around the year 1622 began with the construction of a royal hunting seat. For its better accessibility a road was in 1624 created by the Sellraintal. Today's "Hotel Jagdschloss Kühtai" still shows substantially the form in which it has been through the "Jakob Stöckhl, Pflegsverwalter as gewöster pawmeister" (inscription on the base beam of the gable) built by order of the Archduke Leopold.
110 years Kühtai – how it all began
1888 crossed the polar explorer Fridtjof Nansen Greenland on skis. His little later published travelogue sparked in Austria, Germany and Switzerland made a first ski boom. But only in 1897 drawn up by the Austrian ski pioneer Mathias Zdarsky book "The Lilienfelder Skiing – technology" were the development of Alpine skiing the decisive impetus. Using the technique described therein for the first time it was possible to descend the steepest slopes in serpentine.
 
It was around 1905, when German, Swiss and Austrian ski clubs under the umbrella organization of the Central European ski association came together and governmental offices in Austria and Hungary is increasingly viewed winter sports. And a short time later, in 1909, it was discovered as Kühtai ski area and opened up.
Hamburg shipowners discovered Kühtai
The then competent k.u.k. Labour and Ministry of Agriculture finally put financial support for the development of ski resorts in prospect. As expert consultant to the ski pioneer Willy R. Rickmers, owner was a shipping company in Hamburg appointed, who traveled in the seasons, sometimes accompanied by the Counts of Meran, the provinces of Tyrol and Voralberg. Kühtai he inspected in April 1909 and loved it. Pride then reported the Tyrolean country newspaper that a new ski resort could be developed and cultivated that would confidently assert besides Swiss courts.